Things to Uruguay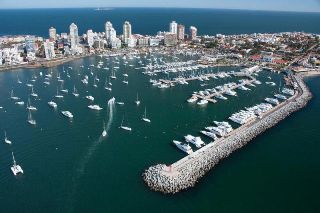 Montevideo Uruguay capital, which is a major financial center, with many banks. This city, which combines several architectural styles. Baroque is intertwined with classicism, and the old buildings since colonies can plunge into modernism. Extensive parks around-the-art buildings and beautiful bridges connect the banks of the river.
There is something to see. This is the Plaza Constitucion, one of the most famous areas of the capital, the Mausoleum de ARTIGUES in Independence Square, the tallest skyscraper Palacio Salvo, consisting of 26 floors. Very interesting architectural building churches Iglesia MATRIZ and Cabildo.
Open to tourists all over the country famous museums del Gaucho and the National History Museum. And the Old Port of Montevideo is now a complex that combines the cultural component (art galleries, exhibitions, chic restaurants), as well as shopping arcades, shop toys, markets and boutiques.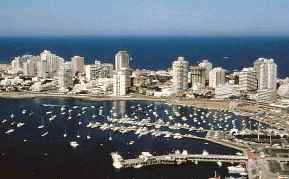 Here you can find street musicians, who give the colors of a particular port.
If you delve beyond the capital, you can get into the ancient Colonia del Sacramento - a city known for its narrow streets, immersing in the history of the colonial era, as well as the famous fairs of agricultural products. You can visit, a city of statues Tacuarembó and located on the shore fishing villages.
To the east of the capital are exclusive resorts such as Atlantis, Minas and Piriapolis. In the recreational area is the most expensive luxury resort of Punta del Este. He is renowned for being here annually hosts various festivals, meetings, governments and other important events. Resort Carmelo and Mercedes will be perfect for fans of yachting and sea fishing.