Limassol - Cyprus, the main resort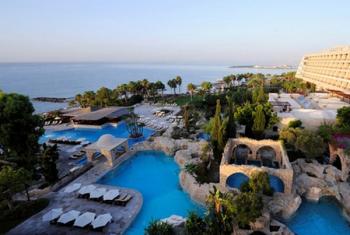 Limassol - the southernmost city in Cyprus. Moreover, it is the second largest on the island. It is located on the Bay of Akrotiri between the ancient town of Kourion and Amathus. From the center of this Amathus Limassol promenade stretches along the longest resort area for tourists. Limassol is considered to be the main resort on Kipre.Da and otherwise, as comfortable sandy beaches accessible incremental infrastructure, water parks with a variety of slides, found in citrus groves, for the children here have a "amusement park", and the only zoo in the country, located in a huge amusement park.
Limassol - a great place for families with children and for young companies. Many in the town pool with heated sea water, various SPA - center, tennis courts and lovers - horse riding. Every year in summer the city hosts theater festivals that attract troupes from all over the world. In September - wine festival, which lasts 10 days, because this region is famous for its famous vineyards in May - the festival of colors.
Many ancient sites in Limassol. In the city, a large number of ancient temples, and the knight's castle - castle Kolossi 12th century. Also many archaeological sites - the ruins of the ancient city - Kourion and Amathus. Curio was built after the Trojan War. At the same time, we have managed to preserve Roman paired with unique mosaic paintings. Many mosaic finishes preserved in the house of Achilles, the nymph and the home Gladiators. There is also a sanctuary of Apollo, to the ruins of Paphos and Kuriumskih gate. Many souvenirs you can buy in the local benches, leather, gold, silver, local wine "Commandaria", known to the world.
Limassol, though a large resort, very quiet and comfortable place, without any fuss. City, designed to rest on the Mediterranean coast and explore the local streets, tours of ancient temples and entertainment nightly in all sorts of clubs. Tours in Cyprus can easily regbm directly on the Internet.