Diwali - the festival of lights
Diwali or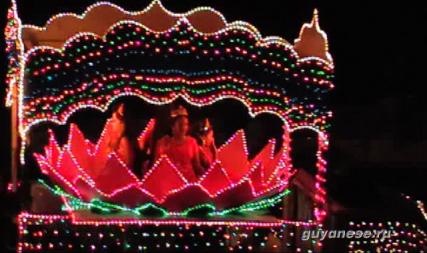 Deepavali (Diwali, or Deepavali), which in Sanskrit means "fiery bunch" - the festival of lights, is celebrated everywhere in Hindu countries, including Guyana. It symbolizes the victory of light over darkness, good over evil. Occurs at the beginning of the month of Kartik (October-November) and is celebrated for five days.
          There are several legends associated with the holiday. A variety of legends depends on the variety of Hindu otvetstvleny.
          Vaishnavites align the beginning of the celebration of Diwali with the coronation of Prince Rama, the seventh incarnation of Vishnu. On the night of his enthronement happy throughout the country was set up illumination.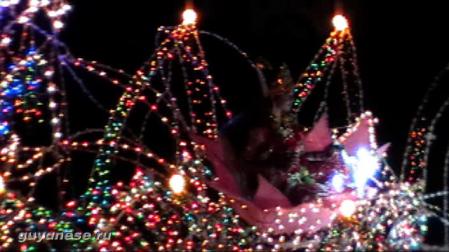 According to another version, the wise rule of Rama signified deliverance from spiritual darkness. Lights fires symbolize the return of humanity from darkness to light, thanks to the legendary Prince.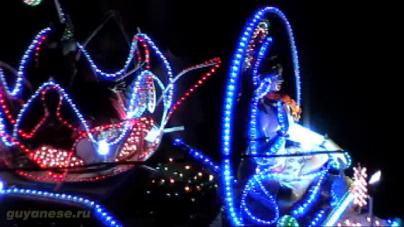 Another version. Diwali is dedicated to the Goddess of wealth and fertility of Lakshmi, the wife of Lord Vishnu. Home thoroughly cleaned, all the lights are lit, as the Goddess does not like the dark look to it with a prayer, bring her milk, which is omitted from a coin, but at night left the doors and windows open so it was easier to break into the house.
          There is a legend and that the festival of lights symbolizing the victory of Lord Krishna over the demon Narakasura. In this day of victory of good over evil Hindus themselves lavishly smeared with coconut oil, which cleanses them of sin, as this ceremony is considered equal to the value of bathing in the holy Ganges.
          Some of the Diwali Hindu devotes the worship of Goddess Kali, the black, which embodies the cult of power.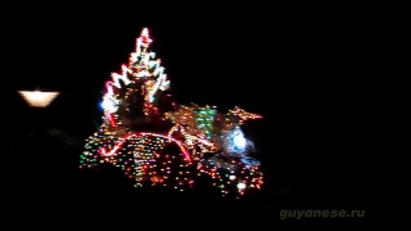 On this occasion, before the images of the Goddess for ten days make a prayer, and then these images are immersed in water in rivers or ponds.
              Diwali is celebrated by Muslims and marking the arrival of Lakshmi, the lights and playing cards and dice - because Lakshmi brings good luck.
          In this day all the streets and houses in villages and towns lit up by numerous fires. Traders in the day put in order book of accounts, clean up shop.
           In the evening shopping and home illyuminiruyut oil lamps or strings of electric lights.
              As a carnival through the streets of the city under the Indian music are decorated with lights cars, one brighter than the other, competing with each other in brightness and beauty.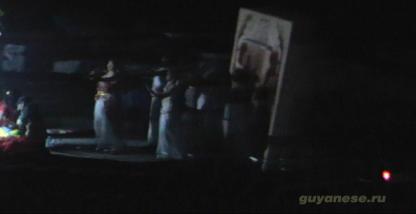 The machines are arranged theatrical performances of legends of the holiday.