Maya's first trip
Travel plan

for

Guyana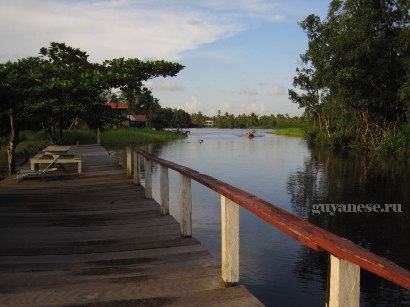 Talk about tourism in Guyana, almost the same as the answer to the question "Is there life on Mars?" - Until I try, can not give an exact answer. And it was possible to limit the typical phrases like "this area is subject to active development" or "have a lot to do to bring it to the international level," ... nevertheless desire striding to his native land of Guyana overwhelmed me for a long time since 2006 ...
But there was no information on the country (the first guide to Guyana was released Bradtom in 2006), lacked experience travel (op was added later to travel to Brazil, Argentina, Peru, Namibia, Zambia, Botswana and Tanzania) and the courage to own it alone just go and go ..
So after returning from Guyana in 2008 in Russia trip, "the jungle" has passed into the category of dreams, which could be filled only with the arrival back to Guyana in 2010.
I must say that there are many interesting places. Usually superficial acquaintance with a trip to Guyana is limited to Kaieteur Falls and Orinduik, or one-day flight to Kaieteur, combined with a landing at one of the "resorts" - the island Baganara (Baganara Island, Essequibo) or Arroupoynt Resort (Arrowpoint Resort, West Demerara), which can in principle be sufficient in the case of the same interest - that is, just watch and check the box, he says, "was seen, I know."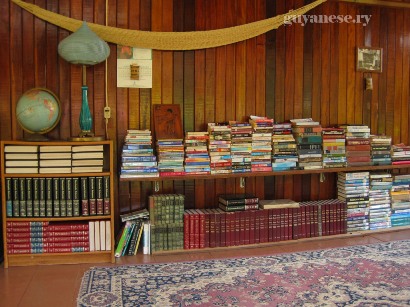 If the interest goes beyond the ordinary, we have to make a list, well, or, again, to decide on the basis of interests - active tourism, ecotourism, cultural or social tourism.
In my personal list, besides the flight to Kaieteur, Orinduik and visit Baganary (which, though superficially, but it certainly should, because that is simply beautiful and beautifully), initially including such items as a trip to Park Shell Beach - west coast of Guyana on the border with Venezuela, habitat 4 endemic species of Guyana, large sea turtles, a trip to the market in Charity (Charity) on the river Pomerun (Pomeroon), a trip to the city of gold-and diamond-miners Bartik (Bartica), at the confluence of the rivers Essekeybo, Mazaruni and Kuyuni on Marshall waterfalls, waterfalls Barakara, as well as to look at the first facility in Guyana Fortov - Fort Kaikyo Avery Ol, and known throughout Guyana, Mazaruni Prison, has been operating since colonial times. The list should say very long, and in the preceding sentence was given to visit interesting places in the West, Northwest and Central parts of the country. Still remain the center, south and east of the country, but they are, I think it would be appropriate to tell after a visit or the next trip.