What to bring and what not to take: that is the question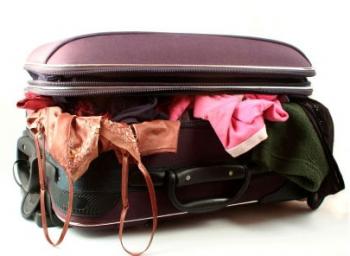 At last came the moment when we begin to gather in the street. Set our goals and direction of the route, then plan everything else. To get started, make a list of things that you take with you. When you leave, be sure to take this list, then the charges for home, you are sure nothing will leave.
Before leaving, check your bags, they must be clean, do laundry. Do not come off with a button, then immediately sew, as the day of departure did not sew. You may not believe in such omens, but they certainly teach you to order.
Do not forget to collect road kit. It must be the most necessary: ​​it is a means of intestinal disorders, pain relievers - analgesics, spazmalgetiki, cotton pads, iodine, Zelenka, ammonia, adhesive tape, hydrogen peroxide.
Prepare a folder with documents, cards, tickets, money.
The day before departure can visit the beauty salon. Make a range of beauty treatments: manicures, pedicures, coloring eyebrows and eyelashes, hair that does not require long irons and styling. Hair removal should be done in a way that you have already done, as any new items can trigger unwanted rashes, inflammation.
Now let's collect the suitcase. Do not take too many things, travel light. In the case of an emergency, you can not bribe the place. What we take: two types of swimwear - bikinis and indoor, light summer dress, a little cotton sundress, shorts and skirt, and to them a few T-shirts and tops, big, light, transparent scarf (parero) from which you can make a skirt, dress, top . A set of pants for every day.
Universal pair of summer shoes that will be suitable for all occasions. Beach shoes. Towel and bedding for the beach.
Lightweight jeans or trousers, a jacket or jersey poluver in case cooling. These things can be laid at the bottom of a suitcase, a lot of places they occupy. Do not forget about the toothpaste and toothbrush.
What we do not take: evening dress, shoes outlet, handbag, expensive jewelry, if you do not plan to attend secular community events. As for the jewelry, then, first of all, they are not made to wear at the resorts and beaches, and secondly, they can lose, and, thirdly, it is likely to forget them. Do not take special books, textbooks and other literature, as you have them still will not read, and they have a decent weight. Also, you do not need them a classic suit and shoes with big heels. A whole arsenal of makeup you also do not need. Let the skin rest and enjoy. Still do not get the big package of shampoo and other means to wash, take a few probes, and it would be better to buy them on the spot.
What should be in your purse close at hand during a road. Always sanitary towels, mineral water, a comb, out of makeup will be enough to bring ink, a pair of lip gloss, eyeliner, powder, shadow, light shades, blush. Due to the change of time zones can change the cycle, so that tampons and pads should be mandatory. In the case of motion sickness are necessary mints, chewing gum, apple tablet. Headache tablets, no-spa. Well, it's best to take a trip instead of money, travelers checks american express.
Shortly before leaving the house, take a shower, drink tea and refreshing in a way.