Kinds of tourism - mountain ski tourism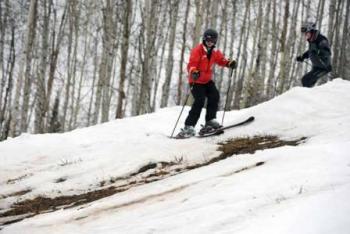 This passion is to seasonal and very laborious kind of tourism. Mandatory presence of health insurance, as it is rather risky pastime. But also very exciting.
The ski resort can sit for a few days, taking up residence in a hotel or cottage house. If you are an experienced skier, you'll carry your skis and gear. If life has not sent you to the snow-capped mountains, you're new to this business, you have all the necessary projectile rent, also offer services instructor and trainer in Alpine skiing.
Downhill skiers are divided by difficulty, green, blue, red and black. Of course, it is better for beginners to start green, the area more secure, proven, smooth, and not such a steep slope. There, you will relentlessly pursue the instructor, and do not let the big, bad mistakes.
What choice do better, buy skis, plastic or wood? In modern skis sliding plastic top surface and inside ski runs is still a massive, wooden rod. Ski skiing is different from sports and racing, the difference in width and weight.
If we talk about the price of this type of holiday, it is very high. The price includes the purchase of warm clothes, a special tent for the location of the snow, insulated sleeping bag, camping backpack and so on. But the high price of cost, after all, own ski. Also keep in mind portable communications, security, and high quality equipment. Not cheap. Even if you stay in the ski resort vacation will be more expensive calculation accommodation, medical insurance and other services to the instructor paid entertainment. But such kind of tourism the most extreme and exciting.
You can enjoy this in Russia, without going abroad. You can take a ticket to the snowy resort, for example, in Switzerland, Italy, Bulgaria, Finland, Norway, Sweden and many other countries. Ski resorts are practically everywhere. Good alternative holiday for honeymooners, romantic honeymoon. It will be a huge and nice gift for both. Time does not pass in vain, only to good use. In addition to the slopes from the slopes you can find many more species of other entertainment.
Ski tourism is gaining its momentum. More and more tourists prefer this kind of rest to others. Try this one. Good luck to you and safe ski slopes.