Krasnaya Polyana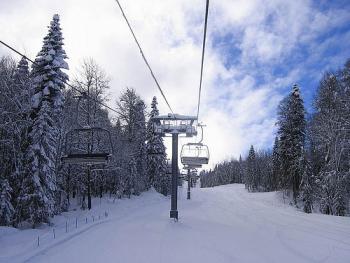 In Adler district of Sochi, the famous village of Krasnaya Polyana. When you think of the red meadow comes to mind is not what this settlement, but rather a favorite and very popular tourist destination. Holidays are possible all year round. In summer the lower reaches of the mountains dotted with green grass and lovely flowers grow here, and even trees. At this time the actual purchase of honey. All summer working bees, collecting pollen, so you can enjoy a wonderful honey from local apiaries.
   The temperature at the bottom is quite high - 28, but if you are going to climb into the mountains, then grab jackets and raincoats, it will be cold - here the temperature drops to near zero and there is a strong wind and rain. But many tourists do not know about it, climb the mountains in a very light summer clothing, where they were caught off guard unpredictable weather conditions in Krasnaya Polyana mountains. In that case, the top selling rugs. You should pay particular attention to the sun in the mountains - if not, then cold, but if it does come, it will catch sunglasses and sunscreen - the sun is burning, which can reward you burned your nose.
   You can climb the mountain by cable track or at a local taxi - on the UAZ. First - for those who prefer to peacefully enjoy the local beauty, and the second - for the fans "pozhesche." Of course, you have a little shake on the way to the mountains in a cabin UAZ, but you'll experience interesting sensations.
   In winter, attracts tourists Krasnaya Polyana, not less, and maybe even more. Winter sports enthusiasts from all over Russia come here to get your share of fun. Weather conditions are also unpredictable, like the summer - you can ride on the fresh white snow, but you can in the rain. Inveterate travelers keep track of this place before the weather and choose the most auspicious day.
   What sports are available on the Red Glade? The most famous - skiing and snowboarding. As a passive sport that's more like a holiday - the track rope. A good snow cover creates excellent conditions for off-piste, it is also called "free ride". It is believed that it was off-piste skiing can reveal features full ski and snowboard experience wilderness and integrity of nature, to stay away from the ski industry.
   Anyone who has visited the Krasnaya Polyana, got his unforgettable and special experience. Let your trip will be special.