Summer holidays in America. Part 2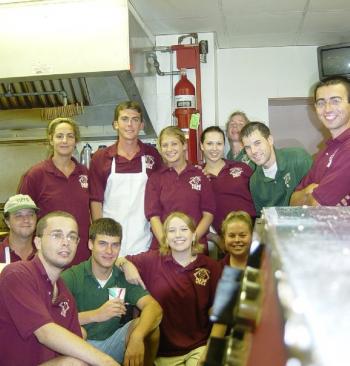 Search for housing.
Find a place where you will live the next 3-4 months the important task that requires responsiveness for those who do not want to spend the night on the bench. An important point - if you come into town this afternoon and will soon begin to darken make several attempts to find a room or apartment, and if you do not find, then look for an inexpensive hotel or nearby motel. Keep in mind that staying on the street can not in any case - it is extremely dangerous.
Types of apartments of different and vary depending on the host city. This may be a small two-storey house, single storey house, a room in a hostel.
The money question here is, perhaps, in the first place. The fact that most of the money you will be given for housing (as elsewhere), so try to inquire about the average home price in your city.
It will be gorgeous, if you find a good host. This will allow the deferral of payment, if you have any problems with money, and will not quibble if you arrange a party vacation yet.
We go to work.
Come not least - job search. Actually first, why the student came to America. The district will be a lot of cafes, restaurants, hotels, shops and so they will be the basis for your future employment. Wage and position, you will occupy, almost always depends on the level of knowledge of the language, remember it and learn it in advance.
Let's take a little bit positions and their level of earnings reduction:
Waiter
Bartender
Receptionist
Porter
Nurse
The driver in the delivery of meals
The seller of goods in stores
Dog Walking
Cook (in the pizzerias, fast food), the cashier, lifeguard
Maid
Dishwasher
This list contains the most famous types of work. There are others. In no case did not close the circuit.
The work is important to find as quickly as possible, because your money sooner or later run out. It is best to find the two works, as does the majority. Half day to one and half to the other. There are professions that involve a whole working day, but how, in this case you are not working 5 days a week, in shifts. The explanation for this - «overtime», if we translate into our language, the "recycling". If you work over 8 hours per day or 40 hours per week, by law you are supposed to elevated levels of c / n And oh, how employers do not like this thing.
Do not forget about your health. Yes you are young, energetic and full of energy, but this does not negate the weekend. Be sure to rest. This applies to those who are eager to earn as much money. Not the first time that young and promising undermined the health of working nights on the flight. Remember that all the "sins" of youth haunt in old age.