Christmas in Guyana
Christmas in Guyana celebrate at home. This is a public holiday. However, Guyana - a country of many religions, and Christmas is not for all the big holiday.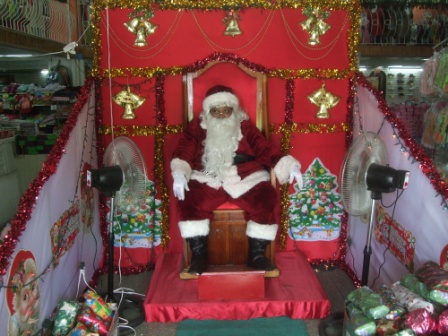 Muslims, Hindus celebrate the New Year in their own way. But all the Christians of Guyana - and it all sorts of Protestant, Adventist, Baptist branch richly decorate their houses and palm trees near the house lights, lights. Exhibit figures of deer, Santa Claus, buying gifts, and Christmas Day is celebrated at home, with a numerous family. Organize their Party in the open air, since the temperature is held at Christmas about 30 degrees. Although the rainy season, of course.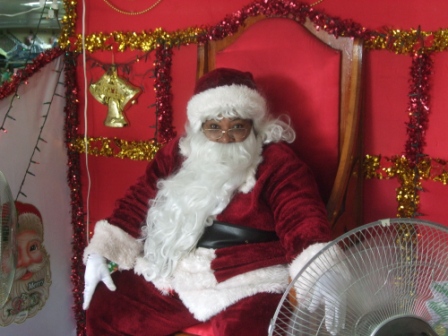 It's funny how poor Santa Claus is steamed in its coat, hat and beard. Despite the two fans, it's not sweet. Especially since we first saw a black Santa Claus.