Argentina - a country dancing and kissing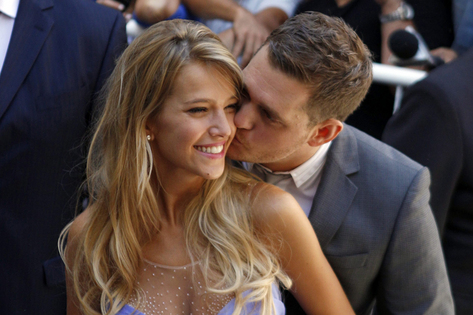 This wonderful country, Argentina. Fame brought her not only a famous tango, but football. Only in Argentina, you can feel the freedom of civilization. This country has everything for an unforgettable holiday - a long white beaches, waterfalls and hot deserts, large and beautiful city, smiling people and attract their wild-type spaces of southern Patagonia.
Argentina became the most Europeanized state of South America, she was able to form an unusual culture, which is similar to both neighboring countries and dissimilar. There are almost no Indians, but many immigrants from the British Isles, Germany and the Slavic countries.
Different cultures have left their mark, which is immediately evident upon arrival in this country. But national differences are merged into a unified whole - the concept of "Argentine". Despite the crisis in the economy, the Argentines were independent and proud people who fiercely protect and respect the traditions and customs of their country.
"Latin" character - the card of the Argentines, typical of both men and women. Argentine life can only be compared to living in Italy or Spain. Where the same hot "macho" and emotional woman.
Politeness is inherent Argentines, it is in their blood, generosity and friendliness significantly in all. If on the porch of someone threw a coin, it will be absolutely sincere, and if the meet good friends, the smiles and compliments will be a number.
The biggest hobbies of Argentines can be called football and politics. Another very important for them to make a good impression on the conversation. They are characterized by a compulsion, it is particularly noticeable in respect of male to female. For them, this kind of ritual - get women at all costs. Argentines are pretty frivolous words and promises given in respect of a woman. As for business, then call the Argentine - the law, and the promise will be fulfilled by 100%. Besides being late for an hour or half an hour - for them the norm.
In the Argentine people pronounced a feature as resentment, but they are not vindictive. If you are offended by Argentine and immediately apologized, then you must forgive. The main thing to keep in mind that the country - for the Argentine resident, is a source of pride, they love their country seriously and sincerely.
Another distinctive tradition of Argentine asado is the weekly Sabbath - the meat roasted on a lattice at the stake. Meat in Argentina is always first class, so they have not even made it to wash before frying. Eat meat, usually with red wine. Get drunk in this nation is not accepted, because their behavior is characteristic cheerful state as a slightly drunk man.
Tourists need to celebrate the immediacy of Argentines. Everywhere they are at ease, just beyond the bounds of decency. But in this remarkable paradox directly observed, their spontaneity is in harmony with tact. Argentines are very educated and polite people.
The most unusual and beautiful, and most importantly enjoyable holiday in Argentina can be called Golosina por un Beso (kiss of sweetness). This festival lasts a week, the first of September. All week, the men give the girls liked sweets (cakes, pies, candy, etc.), and for this she must kiss on the cheek.
The most important and vibrant tradition can be called a kiss at the meeting. They kiss, without exception, regardless of age and gender. Together with the hands to pull over his cheeks and lips peck loudly.
In general, someone close to the traditions and customs of the Argentines, welcome to the country, you will be truly happy!