Surinam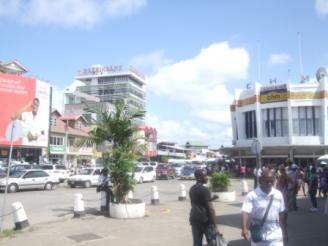 Nearest neighbor Guyana Suriname. Country totally different culture and customs. Even wonder, how could it happen that two small countries with very similar story, based in the same time can be so different. Suriname is much more developed country. Perhaps this is due to the fact that they, the revolution has taken place quite recently, in 1980, and have not had time to destroy everything. On the other hand, you do not want to believe that everything will fall apart, because the Netherlands leaves Suriname with their concerns today.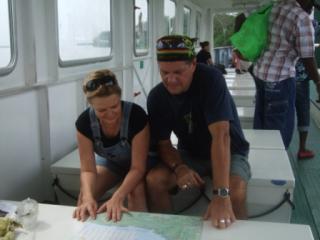 The same abundance of rivers, as well as in Guyana, and at the same time, extensive infrastructure. By car you can reach almost any part of the country. A lot of supermarkets and restaurants, plenty of European tourists, especially the Dutch students, who come for a few days to have fun in Suriname.
From Guyana to Suriname can be accessed in three ways by sea, air, and a ferry across the river border Korranteyn. Immediately on the other side starts a completely different life and a different culture. Different people, totally different person. For a calm, unhurried throughout.