Arrival of Chinese workers in Guyana
In 1934, slaves brought from Africa to the colonies of Great Britain in South America, were released. In British Guiana a significant part of freedmen decided to live off the fertile land and look for irregular work. The owners of sugar plantations in need of urgent replacement workers to work on plantations.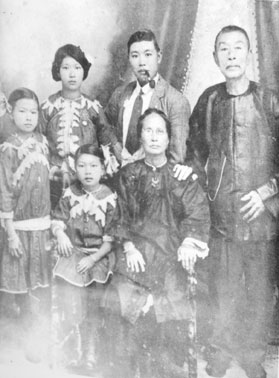 A large number of workers were brought from Madeira (Portugal), India and China.
The Chinese were a small part of these imported workers.
The first batch of Chinese workers landed in Georgetown in 1853. Most of them were male. Many were brought by force. This attitude has caused negative reactions in China, and Chinese and British authorities in Canton agreed to take the recruitment of workers under control. Families of abducted Chinese were invited to leave behind.
Chinese women began arriving in 1860. First, a bit, then more. And by 1866 the number of Chinese in Guyana has reached 10 022 people. Subsequently, in Guyana, came only two boats with Chinese immigrants in 1874 and 1879. After that, the overseas Chinese came on their own and at their own expense.
39 vessels for the Chinese workers were chartered and paid for by colonial emigration fund, and plantation owners. Court traveled via Singapore and Cape Town on the move from 70 to 177 days.
Chinese workers were allocated to the sugar plantations in Berbice, Demerara and Essequibo. Families were sent together.
By 1900 the Chinese population has dwindled to 2919, as most Chinese people prefer to marry women from their country, but Chinese women was too small. In addition, many left to seek their destiny elsewhere, in French Guiana, Suriname and Trinidad.
The number of Chinese population in British Guiana

Year
Men
Women
Total
Born in China
1853
811
0
811
811
1861
5735
844
6579
6579
1866
8300
1700
10022
9800
1871
5400
1500
6880
6295
1881
3905
1329
5232
4393
1891
2583
1131
3714
2475
1901
1700
1100
2840
1300
1911
1481
1141
2622
634
1921
1500
1200
2722
376