Active recreation in Guyana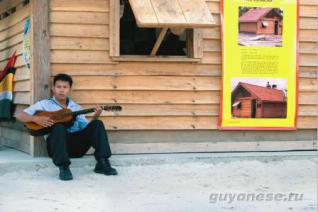 Despite the fact that Guyana is less famous than its immediate neighbors (Brazil and Venezuela), this small Latin American country has a number of unique and compelling benefits for tourism. Due to the remaining intact virgin natural landscape, a large number of protected areas, natural parks and mountain streams, rolling rapidly through steep rapids, recreation for tourists visiting this country turns into an unforgettable fairy-tale journey, full of unexpected meetings with wonderful plants, rare birds and animals .
To start with, what to do with tourism in this country are in a special way: it is not a huge organized groups of visitors travel. Whatever kind of entertainment did not choose the guest of Guyana, whether it's journey into the wild jungle safari or extremely popular "canopy tour", the entire program will be based on the total personality. The guide, tour guide or escort through the jungle will make the tour program, designed for one person or one family.
A further feature of this hospitable country lies in its landscape. And, indeed, be called a paradise Guyana, which thrives leisure. It is located here from Georgetown Cricket Club, which entered in the Guinness Book of Records as the most unique world-class platform. That Guyana boasts an incredible number of beautiful waterfalls, among which stands out bright pearl Kaieteur, 5 times the height of Niagara Falls. One of the most popular entertainment in Guyana waterfalls are jumping to the "bungee".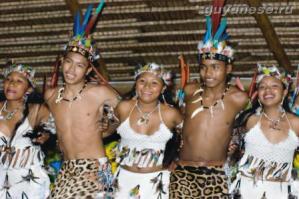 From a mining town Bartik begins all hikes organized across the diamond and gold fields of Highland. Hence, it is possible to begin a unique journey, permit issued by the Government of Guyana. It is an unforgettable tour of the Rupununi savannahs, is the largest and oldest of the steppe region in the world.
Guyana is known for its hospitality. At the request of the guests will be organized by the country's journey on foot to the center of untouched jungle or hike along the mountain chain, which has corresponding reality, the name that sounds like "Rich Wood." Tour of dense impenetrable jungle surrounding beautiful waterfalls or rafting on the rivers of the threshold will have a lasting impression on travelers who prefer the exotic and extreme. For lovers of horse riding can be arranged on an unforgettable journey of endless savannah, and to relieve fatigue includes exciting competitions in fishing.