Unusual Museums of Ukraine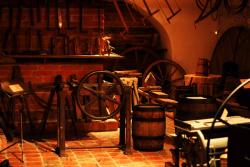 Most people imagine a museum in the classic sense . This historical, artistic , regional museums, exhibits his familiar yet I childhood. But we have long known that the experiences and emotions are remembered much better than dry facts or static exposure. After all, do yourself a tangible taste or promotes a more accurate perception and understanding . That such services now offer visitors a modern museums in Ukraine.
Lviv operates Brewery Museum , which presents the beer culture . In the museum displays many artifacts related to ancient technology of production of this beverage amusement , antique dishes and labels. Guides tell about the features of the production and storage of beer , incredible stories associated with this drink , in which few believe the truth , but still happy to retell each other. And, of course , you can count on a small tasting.
Realm of sounds and technology - so you can say about the only one of its kind Odessa museum sound. More than 8,000 copies of the rare exhibits to the most modern technology reproducing , settled in a small basement Odessa . Why are there only , and the collection of gramophone and vinyl records , and portable players before the war , which can easily fit in your pocket , and radiograms , tape recorders , a radio , music boxes and much, much more . And what are the microphones through which , for example, Stalin addressed the people sang or Cliffs .
But the interesting thing is that each of the exhibits works to this day and has the same quality and clear sound , as in the day of production. Visitors can easily verify this by listening to the bulky receiver , released in the 30s , the music in the wake of one of the modern radio . If desired , visitors to the museum can acquire exclusive audiosuveniry that are produced here specialists studio.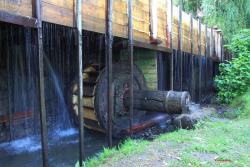 No less unique and original museum called Gamora have in Transcarpathia . Gamora - it is the only working water smithy in Europe. Here hammers are driven by the power of water from the local river . Forge and now produces shovels, saps , stags for the inhabitants of the surrounding villages and simultaneously opens the secrets of visitors farrier art. Anyone can become owners not only useful tools, but also a variety of metal souvenirs made ​​here .
In Ukraine, there are many interesting and original museums , and they are always welcome visitors .